I'm proud to be this year's Keith Boeckner Award winner for my contribution to the English Second Language community in Quebec, Canada. The award was issued by Société pour le perfectionnement de l'enseignement de l'anglais, langue seconde, au Québec (SPEAQ). Here's a list of other winners of this award.
See my other awards here.
In the the photo below, that's me with my wife Helen Hefter and M. Karl Subban, the keynote speaker at this year's SPEAQ Conference and the father of the famous hockey player and philanthropist.
It was taken on November 21, 2019.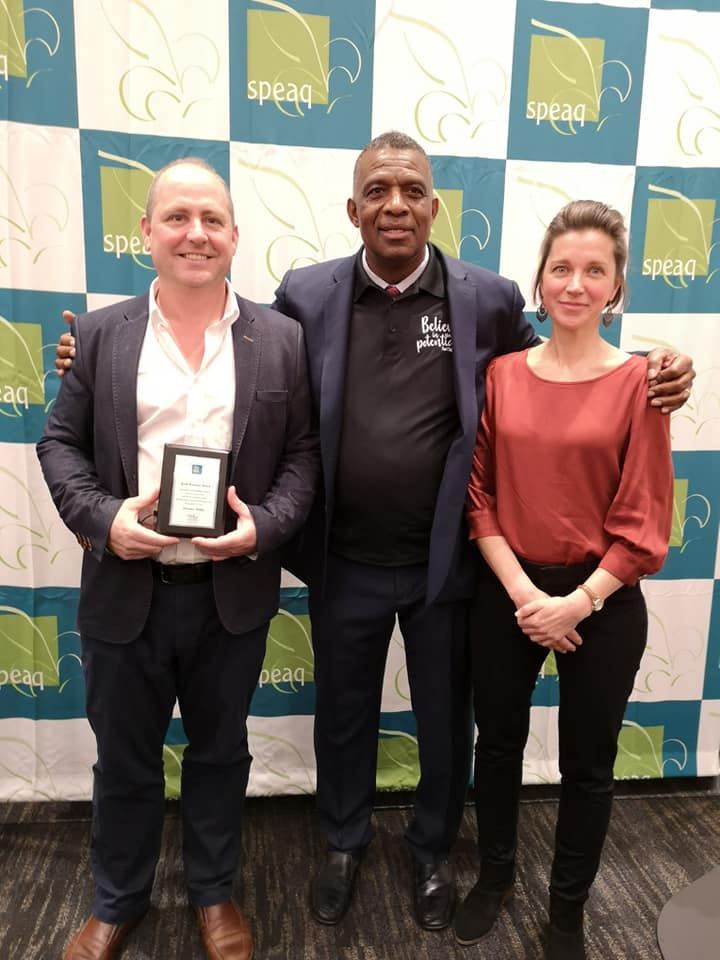 He spoke about his career as a teacher and principal and how he has learned to emphasize potential as the most important characteristic of every student. He quoted Henry Adams, "Teachers affect eternity–they can never tell where their influence stops."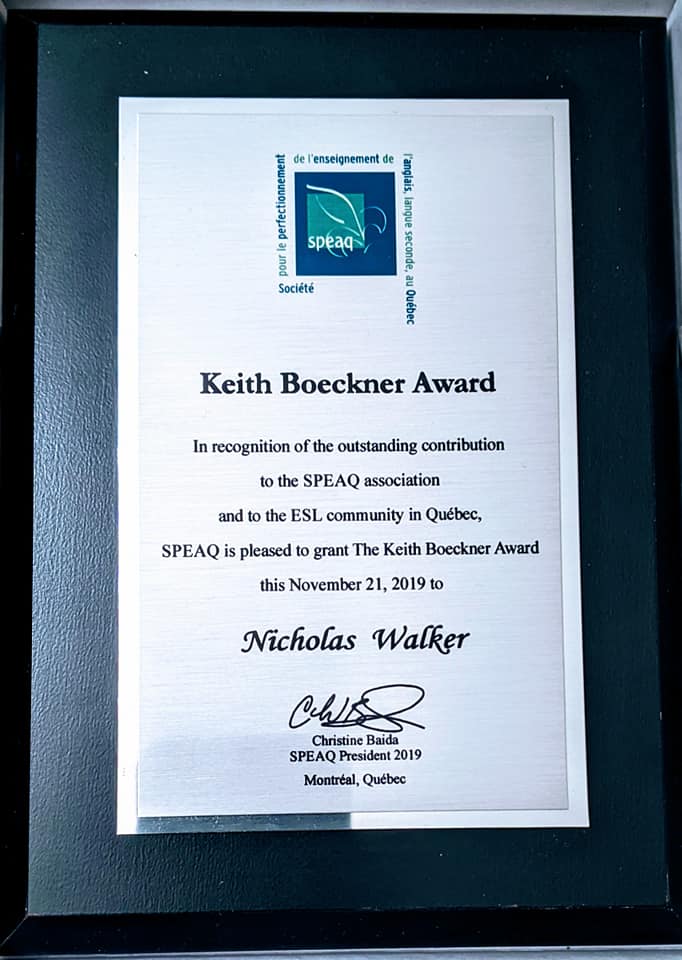 I met Joan Beckner, wife of the late Keith Boeckner and the co-founder of SPEAQ. She was very warm and interested to learn about my work on automatic formative evaluation of writing. She said that her late husband was a prolific materials developer and innovator in ESL, having developed the first computer lab for ESL in Quebec.
She also told me that the first SPEAQ Conference was held at Ahuntsic College. It was organized during a postal strike, so all promotion of the conference was word-of-mouth. Who knew?
Meeting Joan and Karl Subban and receiving the award in such august company were great honours, for which I am very grateful.