English is semi-phonetic, which means that the way a word is spelled can give clues to its pronunciation but can also be quite misleading. Often, the pronunciation of a word can be very different to what you might predict based on its spelling. One way English is semi-phonetic is the use of silent letters.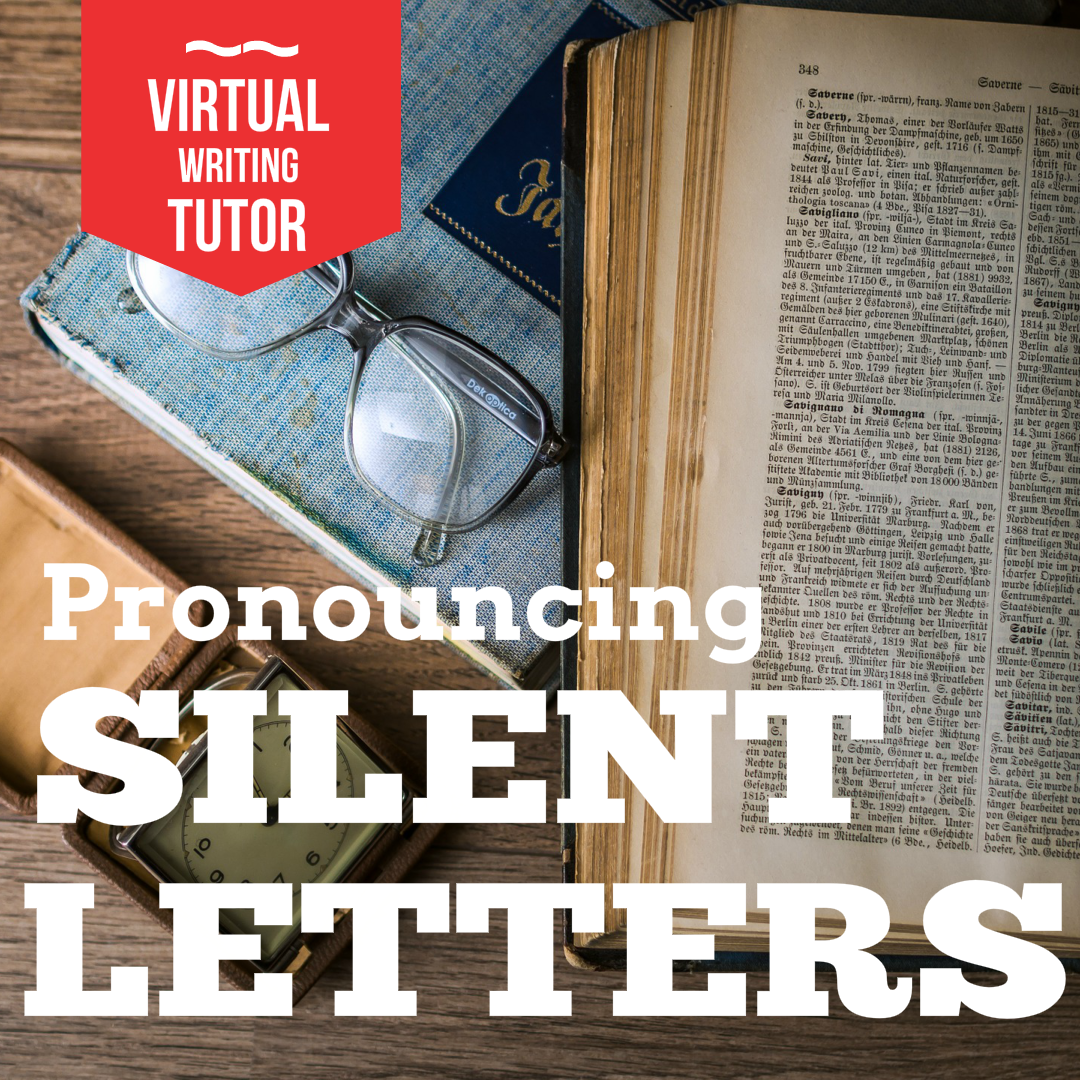 Silent B
We never pronounced the b in crumb. We stopped pronouncing the b in thumb and dumb before the Modern period.
limb
crumb
dumb
plumber
comb
bomb
thumb
climb
tomb
debt
debtor
doubt
doubtful
subtle
subtleness

Silent D
handkerchief
Wednesday
sandwich
handsome
Silent E
ate
hope
drive
gave
write
site
hide
bite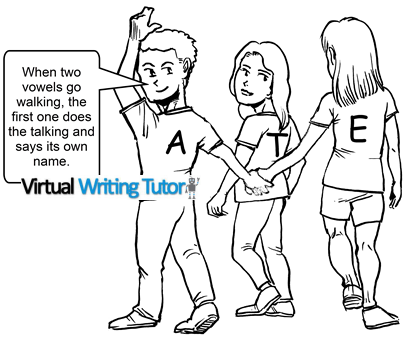 GH as F
(not silent but weird)
rough
tough
laugh
enough
cough
clough
draught
Silent K
We stopped pronouncing the k at the beginning of words in the 17th century.
knife
knee
know
knock
knowledge
knead
Silent M
The silent m in the Greek word mnemonic was never pronounced in English.
mnemonic
Silent N
The n in words like autumn and column have never been pronounced in English, but reflect the original French spelling.
autumn
hymn
column
solemn
Silent P
The p in pneumonia has never been pronounced in English. However, the p in words like psyche and psychology were pronounced by educated people until the 18th century.
psychiatrist
pneumonia
pneumatic
psychotherapy
psychotic
psychologist
pseudonym
Silent T
The t after s or f and before en stopped being pronounced in the Early Modern period. The t at the end of words like rapport, gourmet, and ballet reflect the French spelling and pronunciation.
castle
soften
hasten
fasten
listen
often
Christmas
whistle
thistle
bustle
wrestle
rapport
gourmet
ballet
Silent C
muscle
scissors
ascent
miscellaneous
fascinate
scenario
Silent G
The silent g after a vowel and before an m or an n comes from the French and Latin spellings of these words. They were never pronounced in English.
champagne
foreign
sign
feign
design
align
cognac
gnat
gnaw
Silent GH
bought
thought
drought
thorough
borough
daughter
light
might
sigh
right
fight
weigh
weight
Silent H
By the end of the 19th century, the only words in which it was permissible to drop the h and not be considered a defect of pronunciation were the loan words honest, honour, heir, and hour. Words like herb, humour, and humble can be heard pronounced with a silent h depending on the region in American English.
honest
honour
heir
hour
what
when
where
whether
why
Silent L
We stopped pronouncing the L after a and before f, v, or k after the Middle English period.
calm
half
walk
would
should
could
calf
salmon
yolk
chalk
balm
Silent S
island
isle
islet
Silent U
guess
guidance
guitar
guest
guild
guard
Silent W
The w before r was no longer pronounced after the mid-16th century. The w after s in sword stopped being pronounced after the mid-17th century.
wrap
write
wrong
wring
wreck
wrestle
wrist
who
whom
whole
whoever
two
sword
answer
The history of silent letters provided above comes from Why is English Like That? by Norbert Schmitt and Richard Marsden. If you are interested, you can buy it here. The two vowels illustration was drawn for me by Nerio Byung Hyun Son in 2016.

The Easy Way to Learn to Pronounce Silent Letters
Learning Activity Instructions: Try to pronounce the words listed above. Use the text-to-speech widget on the VirtualWritingTutor.com to check the pronunciation of the words you are not sure of.