In the IELTS Task 2 rubric, your band score will be determined in part by the sophisticated control of a wide range of advanced vocabulary that you display in your writing and the elimination of word choice and word form errors. An online IELTS vocabulary course could be the one thing that really helps you improve your writing score.
Get your IELTS band score for GT Task 1, Academic Task 1, and Task 2 essays, or get pronunciation help with IELTS speaking.
Here are just a few IELTS courses you could take to improve your vocabulary. If you are looking for something free, try our free essay writing tasks and band score estimator. There are glossaries and vocabulary card games that you can use to improve your vocabulary.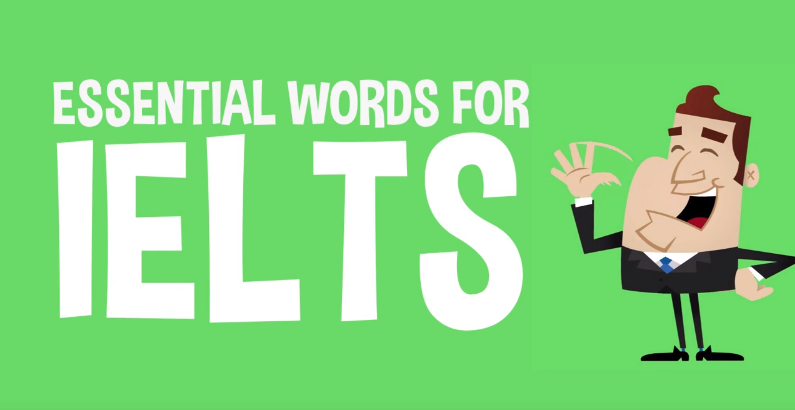 This vocabulary course is bound to help you with your IELTS vocabulary. Charles Cornelius has a clear speaking style, an easy to understand British accent, and structured approach to teaching vocabulary.
I have reviewed the words taught in this course and can attest that you will indeed learn additional intermediate and advanced words that will make your essays look more sophisticated.

What will you learn?
learn word meanings
hear how to clearly pronounce each word
see how each word is used in example sentences
learn how to use the word like a native through common collocations (words that frequently go together)
discover the different forms and derivatives of each word
get to know synonyms of each word – vital for success on the IELTS reading and listening tests
What does this course contain?
11.5 hours on-demand video
10 articles
113 downloadable resources
Full lifetime access
Access on mobile and TV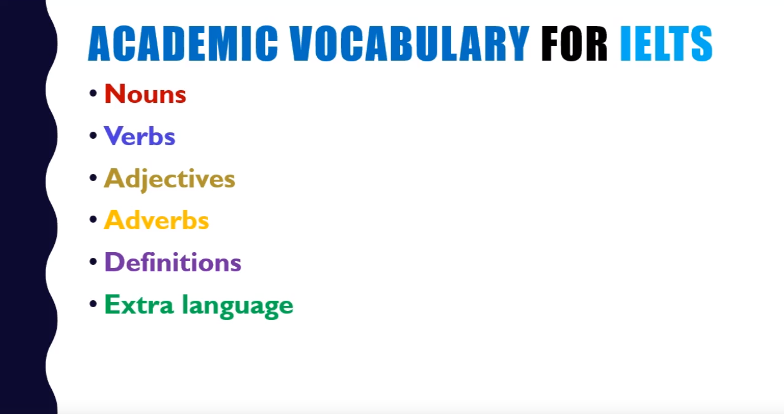 Certain words in English are much more frequent in academic English that in everyday English. That's why making a concerted effort to learn academic vocabulary and use those words in you IELTS exam will show your examiner that you are ready for university, which should help to boost your score.
I want you to know that I have reviewed the words and sentences taught in this academic vocabulary course, and one thing that impressed me was the large number of vocabulary items covered. If you make an effort to remember even 10% of the 1000 words and sentences taught in this academic vocabulary course, your writing score is bound to improve.
What will you learn?
a wide range of vocabulary, which will be useful for the IELTS test or just to improve your English
sample sentences that will be useful in IELTS writing tasks
a clear pronunciation of each word
words with similar or related meanings
What does this course contain?
35 videos – more than 1000 example sentences included
35 quizzes
20 hours of study
18.5 hours on-demand video
35 downloadable resources
Full lifetime access
Access on mobile and TV
Certificate of Completion