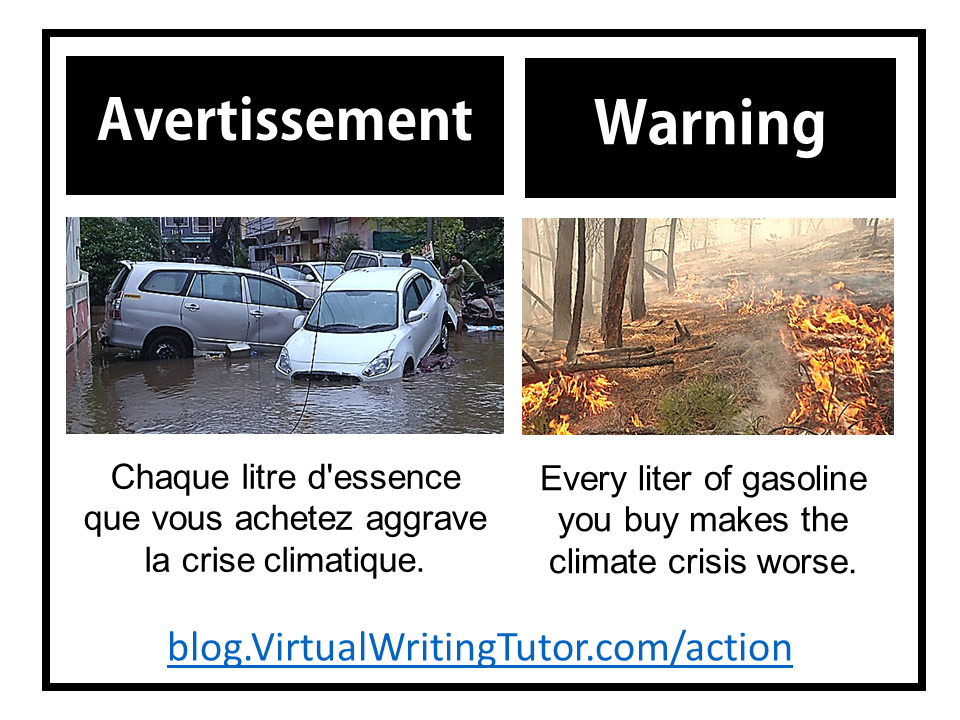 À propos de cet autocollant et de cette campagne de rédaction de lettres
Mon fils de 9 ans, Julian, écoute les informations sur la crise climatique et souhaite que les gens agissent. Moi aussi. Nous avons créé cet autocollant à coller sur leur voiture pour rappeler que l'utilisation de combustibles fossiles n'est pas sans danger pour l'environnement.
Ensemble, nous avons créé l'image d'autocollant que vous voyez ci-dessus à l'aide de PowerPoint. Vous pouvez télécharger le PPTX ci-dessous. Vous êtes libre de l'utiliser et de nous aider à diffuser notre message.
Julian a également demandé à sa classe de 4e année d'écrire des lettres au Premier ministre. Avec l'aide de son professeur, les élèves ont utilisé le format ci-dessous pour se renseigner sur la rédaction de lettres et passer à l'action. Téléchargez le fichier DOCX ci-dessous. Essayez-le avec votre cours d'anglais. Téléchargez les étiquettes d'adresse de la Chambre des communes pour aider les autres à démarrer rapidement leurs lettres.
About this sticker and letter writing campaign
My 9-year-old son Julian listens to the news about the climate crisis and wants people to take action. So do I. We created this sticker for people to stick on their cars as a reminder that using fossil fuels is not safe for the environment.
Together, we created the sticker image you see above using PowerPoint. You can download the PPTX above. You are free to use it and help us spread our message.
Julian also asked his grade 4 class to write letters to the Prime Minister. With the help of his teacher, students used the format below to learn about letter writing and take action. Download the DOCX file above. Try it with your English class. Download the House of Commons address labels to help others get a jumpstart on their letters.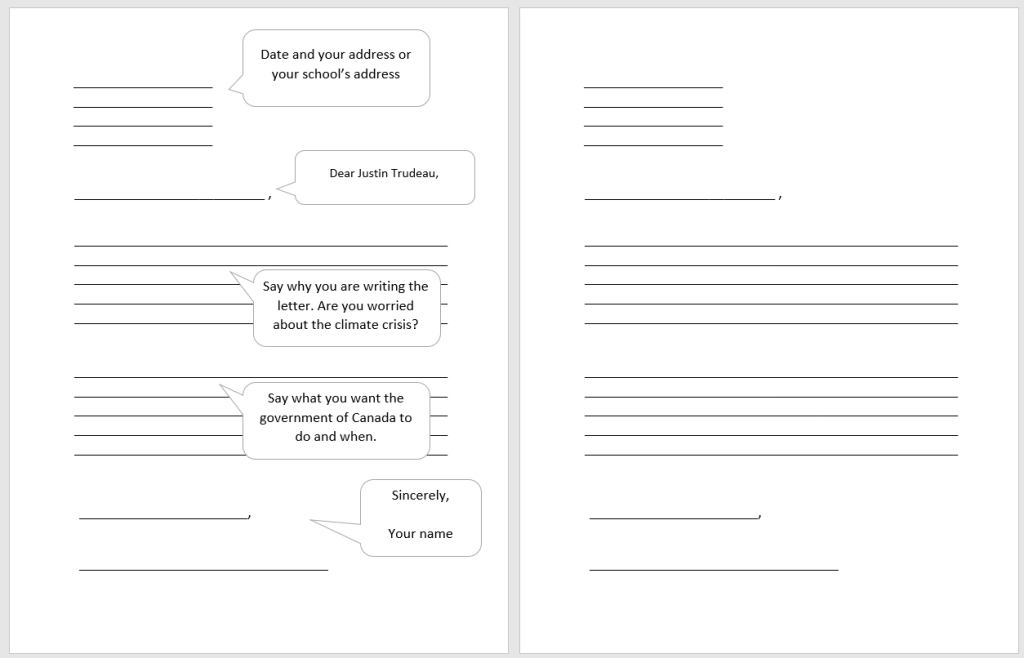 Nous avons appris que lorsque vous écrivez une lettre à la Chambre des communes à Ottawa, vous n'avez pas besoin d'utiliser de timbre. Aucun affranchissement n'est nécessaire.
We learned that when you write a letter to the House of Commons in Ottawa, you do not need to use a stamp. No postage is needed.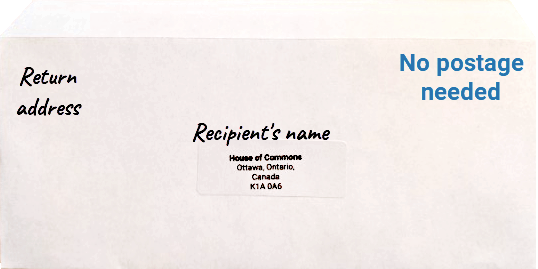 Lettres d'étudiants Cégep ESL
Inspiré par mon fils à agir et à encourager les autres à agir, j'ai demandé à mes étudiants collégiaux d'écrire une lettre au premier ministre Justin Trudeau ou à leur député. Pour aider mes étudiants francophones à écrire en anglais, j'ai créé un chapitre dans mon manuel d'anglais langue seconde à l'université, Actively Engaged in Persuasion (2021), sur la crise climatique. Utilisez le chapitre avec vos étudiants. Ils acquerront de précieuses compétences en lecture critique et auront un aperçu du fonctionnement de la démocratie.
Cegep ESL Student Letters
Inspired by my son to take action and to encourage others to take action, I asked my college students to write a letter to Prime Minister Justin Trudeau or their Member of Parliament. To help my French-speaking students write in English, I created a chapter in my college ESL textbook, Actively Engaged in Persuasion (2021), about the climate crisis. Use chapter with your college students. They will learn valuable critical reading skills and gain insights into how democracy works.
About the Virtual Writing Tutor
The Virtual Writing Tutor is a free grammar checker designed to help ESL students. It has many features that you can use to help you improve your English or to help your students learn English as a Second Language.